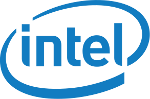 Intel has produced the first upgradeable processor: the Pentium G6951. This processor is manufactured on a 32nm process, has two cores, and 3MB of L3 cache. It all seems at first glance pretty mundane.
But here comes the surprise; if you go to Intel's site and follow a small procedure, you can turn it into a G6952 processor with hyperthreading and 4MB of cache, all by running a simple program courteously provided for $55 or more.
It's a simple firmware upgrade and is in all honesty restoring a deliberately crippled processor to its full ability, making all this a pseudo-upgrade at best. This is an exercise in testing the market, and if it picks up satisfactorily, we may see a sharp increase in the number of other CPUs being watered down for the extra buck.
Source:
CPU-World