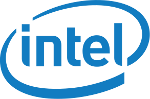 Believed dead, but in reality still alive deep within Intel's sinister labs, the Larrabee project never ceases to occupy the media spotlight, despite never passing the prototype stage. This time around, its return will take place in the small world of co-processors, as part of a project known as Knights Ferry.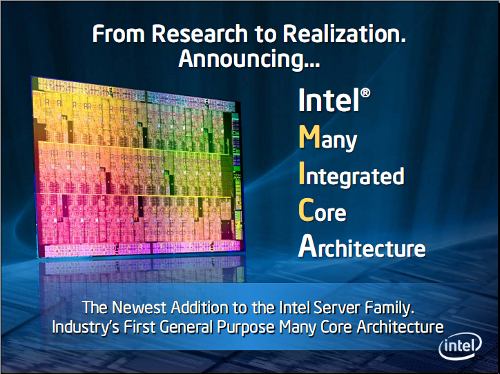 For now, the graphics processing aspect will remain but an abandoned ambition; instead, Knights Ferry is to be an MIC ("Many Integrated Cores") co-processor, an experiment in adding yet more cores to a PC market which already has a metric shit-tonne available in recent years. What's more, the undead comparison doesn't stop there. The more cores there are, the more dumbed-down they must become in order to keep temperatures at reasonable levels. The intent here is to gain as much raw power as possible at the expense of flexibility, which is why there are 32 P54Cs in each co-processor.
While many gamers will no doubt weep blood at losing a possible third competitor in the graphics processor wars, other folders will rejoice at this turn of events. If this coprocessor features OpenCL compatibility, then its easily reprogrammable cores could be a killer hardware for the number-pushing involved in Folding@home.
We shall wait and see what comes, however, but as far as the Larrabee is concerned, there seems to be no death which can stop it from making returns to the media spotlight.
Source:
PCInpact (in French)