New BigAdv-optimised Linux kernel available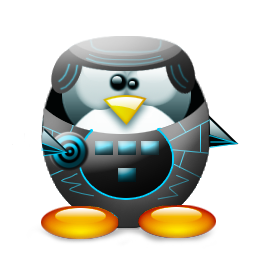 Here is the second edition of our FAH-optimized kernel all you BigAdv addicts, based on version 2.6.37 of the Linux kernel. Frodo, our optimisation wizard, has hand-tailored this version specially for Intel Core machines.
List of features:
Special optimisations to take full advantage of Intel Core 2 / Core iX processor capabilities
Preemption mode enabled
100Hz kernel timer
Scaling to support an unlimited number of CPUs
Performance mode (forces the i7's turbo mode to always be active)

Download 64-bit kernel DEB file
Download 64-bit kernel headers DEB file
Warning: Don't use this kernel if you're running a GPU client; this is meant purely for dedicated machines running only the CPU clients.
Please remember that this kernel is provided without any guarantees from the FAH-Addict team. It was tested on an Ubuntu 10.10 machine, and should work fine on Debian systems. We can't be held responsible for any issues caused, however unlikely. Install it only if you're capable of repairing your machine, or reinstalling your OS. Do not install on a production machine.