nVidia GeForce GTX460; the Folders' Fermi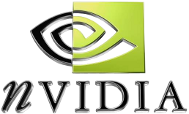 The GTX480 was a cold shower for us all; outstanding performance but with power consumption never before seen on a publicly available card. In short, it was expensive, hot-running and power-hungry!
The 40nm process used by nVidia to manufacture chips seems to be very very poorly controlled on these semiconductors (more than 3 billion transistors). In order to sell its production waste, nVidia has launched a series of increasingly neutered cards based on the same chip (the GF100) but with more and more blocks of SPs disabled, the worst part of this being that the disabled SPs do not significantly reduce power consumption.
With the GTX460, we will abandon the monstrous GF100 chip in favour of a simplified and more streamlined version called the GF104.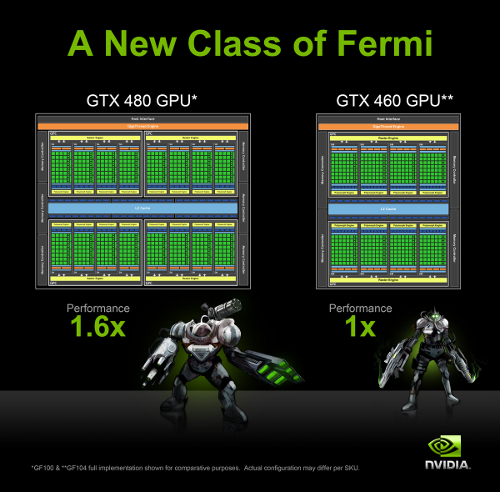 We lose a full third's worth of transistors, but the losses are not uniform. It will be serious gamers who suffer the largest decline in performance. Where a GTX 480 has 480 SP, the new GTX still has 336.
A picture worth a thousand words:
Cast your eyes to the energy consumption values; this is where the new Fermi will change everything.
For more information, we recommend reading
PCINpact's article
on the GTX460, which should be of special interest to hardcore folders.