Experimental kernel optimized for your Linux Folding!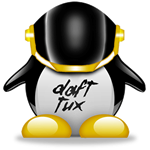 We are offering an exclusive kernel compiled by us, featuring many optimizations that we believe to be beneficial to our fellow folders. The nucleus of the kernel is in the form of two DEBs for Debian/Ubuntu.
We tested the installation of this kernel in Ubuntu 9.04 and Linux Mint 7, and while there is an error emitted during installation, everything nonetheless works well.
It is for Intel Core 2 machines and higher.
However, before you start installing these packages, we must inform you that:
You install these packages at your own risk; it could be that the kernel introduces problems to your system. Such are the problems of running experimental kernels
By using this kernel, you are not protected against security vulnerabilities that will be corrected in later versions (we'll try to update the kernel with critical vulnerability fixes)
The performance gain is not guaranteed
The change of variables in the system will mean that your OS will become slightly less reactive and prioritise background processes.

Links:
Kernel 2.6.28-10 FAHAddictXeon64 Headers
Kernel 2.6.28-10 FAHAddictXeon64 Image
If you have an AMD processor, it will be necessary to recompile your kernel yourself using
this tutorial
.