Happy new year! 2011 results and 2012 perspectives.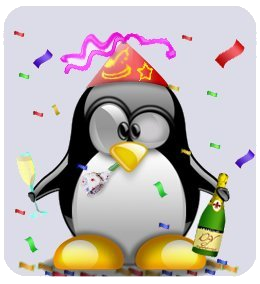 Greetings noble visitor! The FAH-Addict team wish you a happy new year 2012, maybe the last one according to some predictions, but … let's enjoy it

2011 has not really been a good year for FAH-Addict, the administrators being overworked for good, or very good reasons. Congratulations to Frodo The Hobbit who got married in the end of 2011 ! In 2012, we'll try to do better, we owe it to you because of your continuous support to the site !
Feedbacks on what we announced
2011 Folding switch to v7 :

TRUE
!
Finally, it's here, and it works pretty well. Although it is not mandatory yet, the v7 client are doing well though open beta and it's way easier to use for the new donors !
2011 BigAdv returns on Linux :

TRUE
!
Thanks to the A5 core released this year, Linux users are able to fold BigAdv WUs again.
2011 ATI cards are able to fold more efficiently :

TRUE
!
With GPU3 (which require v7 client), ATI cards are back to the business. All issues are not sorted out yet and performance improvements are expected, but we hope the future ATI drivers and core releases will help.
This year has also seen the following changes : the extension of the quick return bonus to uniprocessor projects, the A4 core gaining the possibility run both in uniprocessor and SMP modes, some updates to the stat system and the opening of the closed beta.
Consulting the FAH-Addict's crystal ball
For 2012, nothing is clear yet. Last week, BigAdv projects have been repositioned to aim 16 core (or better) machines, but excepted this obviousness there's not a lot to speculate on. The project has gained in maturity, so it's up to us to keep folding

So for 2012, are we going to see GPUs go back in the competition (with ATI's Southern Island and nVidia's Kepler) or a Folding core for ARM CPUs (which are growing in number and processing power) ?
Feel free to share your opinions on the Folding@Home project future …