Some visitors to the site may have noticed the lack of news on FAH-Addict recently; this is due to two recent complications, one being a general lack of big news on the Folding@home front, and the other being technical issues keeping us occupied elsewhere. The site was experiencing intermittent server crashes for some time prior to us switching services a few days ago, and said crashes were becoming more and more frequent. The reason for this was an instability of the SAN, which served as a virtual hard disk on our RPS server.
What is an RPS server? It is a small, dedicated server that runs diskless; storage being outsourced to a SAN in iSCSI mode.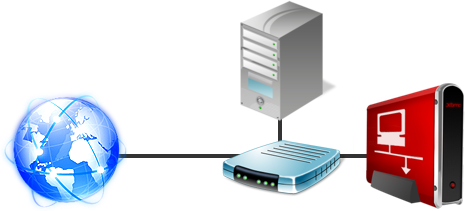 In theory, this setup would allow us to get off the ground fairly quickly and with minimal hassle. In practice, as soon as the link to the SAN is broken, the entire server crashes and leaves potential visitors with nothing but a fail message when they try to access the site.
So we spent our beloved weekend setting up a new, more powerful and reliable dedicated server, rather than going out and getting pissed, as per usual. The new server is an Intel Core i7 920 based machine, with 12GB of RAM and 1TB drives in a RAID array, so we shouldn't have to worry about vital user information or our secret "movie share" being lost to a head crash.
Congratulations to toTOW, who managed to complete the server migration in just a few hours, all the while avoiding disastrous cockups that would see him removed from this plane of existence in retribution. And a big
thank you
to all you visitors, without whom the site would have no reason to exist itself, and all you who support us with your comments.
We want to especially thank the generous folks that have donated to us to help keep us afloat. Your confidence is appreciated!