10 years since Folding@home's inception!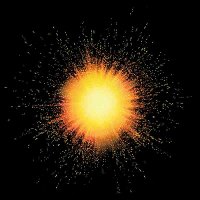 On October 22, 1999, Vijay Pande and Adam Beberg met for the first time.
Vijay was the newest professor of BioChemistry and Adam was a Ph.D. student of Computer Science, who had already proved himself in developing distributed.net. Their meeting was the beginning of a distributed computing project working on the folding of human proteins.
And 10 years from the start of Folding@home? It is a mere year away, marking the public launch of Folding@home.
Source:
Folding Forum