Shipment of servers bound for Stanford!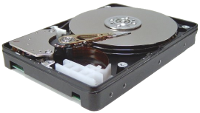 Next week, Stanford University will be taking delivery of some new storage servers. Each server will have 24 hard drives, with 2TB capacity to each, which will be a great help in providing some breathing room for the Pande Group. Unfortunately, however, the official newscast did not specify the number of servers.
This is obviously good news, as in recent weeks, disk space was teetering at a critical level, which could have lead to reduced activity on some projects, as well as a lack of units being assigned. This near-crisis is a stark reminder of the benefits that Storage@Home will soon be providing to the project in the form of distributing quite a bit of stored data amongst S@H users for off-site safekeeping.
Source:
The official blog