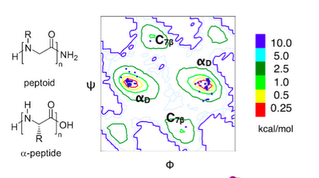 One of the projects that
Prof. Vincent Voelz's laboratory
is excited about is molecular simulation of synthetic polymers called
peptoids
. These are biomimetic molucules that can fold like proteins, but with different strucutral properties. Several peptoids that can fold in a unique three dimensional structure have been identified, but a better computational model is needed to identify the driving forces for folding and to be able to predict stable structures of these peptoids. If the laboratory is able to develop tools to achieve it, peptoids have the potential to become an amazing platform that can be used in all kind of applications, from biotherapeutics to nanomaterials.
So far, the researchers have shown that modern forcefields can accurately fold peptoids (results available on
http://dx.doi.org/10.1002/bip.21575
) and they are working with experimental collaborators on blind predictions of peptoid structures (new results will be published soon). Folding@Home would contribute to large-scale simulations of peptoid folding to better understand peptoid folding mechanisms and design principles.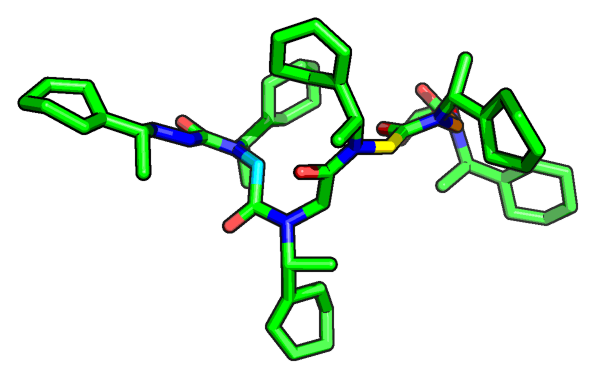 Source:
Vijay's blog