GPU3: Core 15 Linux wrapper on its way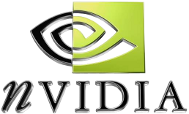 There are some very talented people contributing to the Folding@Home project. Two members of the official forum - Sidicas and Shelnutt2 - have been working non-stop to write a CUDA3 wrapper for GPU3 Core 15, in order to allow folding of all cores on the new client in Linux.
For testing the wrapper, the following software configuration is recommended:
nVidia v257 drivers (64-bit version)
nVidia toolkit v3.0
Wine v1.2 (especially for folding with a Fermi)

The wrapper has been successfully tested on the following configuration:
GPU: GTS 250
FAH client: GPU3 (6.32)
Cores: Core 11 and Core 15
Kernel: 2.6.26-2-amd64
OS: Debian Lenny (64-bit)
Wine: v1.0.1 (32-bit)

Want to get your hands dirty and join in with the testing? You can help debug the wrapper by installing it and giving your feedback and reporting any bugs you encounter.
Source:
Folding Forum