GTX4xx series cards not yet supported by F@H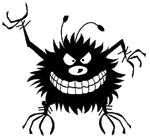 Some Folding Forum users have received some of the first GTX4xx cards, and naturally have attempted to fold with them. Unfortunately, they have been unable to start the core, instead receiving log output similar to the following:
Code :
[02:59:20] *------------------------------*
[02:59:20] Folding@Home GPU Core
[02:59:20] Version 1.31 (Tue Sep 15 10:57:42 PDT 2009)
[…]
[02:59:20]
[02:59:20] Project: 10108 (Run 403, Clone 7, Gen 28)
[02:59:20]
[02:59:20] Assembly optimizations on if available.
[02:59:20] Entering M.D.
[02:59:26] Tpr hash work/wudata_01.tpr: 1577028201 834886570 432445576 2443261597 3711299697
[02:59:26]
[02:59:26] Calling fah_main args: 14 usage=100
[02:59:26]
[02:59:30] CoreStatus = 63 (99)
[02:59:30] + Error starting Folding@Home core.
The sequence repeats in a loop, with the core re-downloaded after every third attempt.
Imran Haque
has identified a problem in both current nVidia cores (FahCore_11 v1.31 and FahCore_14 v1.26) which means they are unable to fold on these cards. The latest revisions of both cores have been modified so they can also run on the new cards, and are currently undergoing internal testing.
We do not know when these cores will be released, but we will keep you posted.