GPU3 in public beta within the week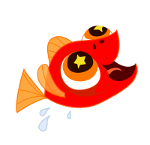 During a recent email exchange,
Vijay Pande
, Director of the Folding@home project, mentioned that the project would be releasing an experimental GPU3 OpenCL 1.0 based beta core (FahCore_16) within the week.
So GPU3 is finally available? Sadly not; the true goal of this core is to compile statistics on the compatibility and performance of nVidia and ATI GPU cards on a wide scale. As previously announced, the GPU3 core will be somewhere in the region of 10% slower than the current GPU2 cores, but will be much more stable and will feature wider hardware compatibility. At the moment, the university is not focussing on the quality of the results; it is merely testing how the core performs on our beloved graphics cards. The final results will be presented by
Greg Bowman
at
SC10 this October
.
From a practical point of view, there is not much for us folders to do. Install the 195.xx or later nVidia drivers, or 10.2 or later of ATI's, and launch your regular GPU2 client with the -advmethods flag.
The projects have already been named - projects 10401 to 10410. They are being hosted from a new collaborator's server at IP
67.63.58.75
, and have a preferred deadline of 1 day, and a final deadline of 2 days. Valued at 189 points each, these are very short units and we have seen them completing in half an hour on a 9800GTX. For ATI speeds, we are counting on your feedback.
Updated 22:30 UTC+1:
As some may have noted, this news is obviously just our contribution to the April Fools tradition. We apologize to anyone that believed the content of this news, and we thank those who understood and played the game.
To clear a few things up:
We do not know when the OpenCL GPU3 client be available, nor do we know what name the core will take (fahcore_16 is the most likely, but only fahcore_15 aka GPU2.5 is confirmed, which uses CUDA). The migration to the OpenCL technology will bring with it a performance hit, but this defect should not reflect itself in your PPD scores. OpenCL was added to the nVidia drivers in the 195 versions, which you will need to use when running the GPU3 client. ATI has not yet fully integrated OpenCL into their drivers, so for their graphics cards, you will need to install the SDK as well in order to take advantage of it. This situation will be rectified by the time of the general release of the GPU3 client.
And finally, some trivia:
The project numbers used in this news were a play on the current date (1/04/10 for those of us in Europe and 10/4/01 for our friends from across the Atlantic). The IP address is of course not that of any Folding@Home server, but translates to
www.aprilfools.com
. Everything else is pure invention.
We hope that our joke at least made you smile, and not destroy your PC in a fit of rage. Until next year...