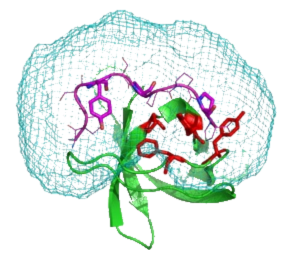 Vincent Voelz
has just put up a new project for the uniprocessor client: project 6318. This is an extension of projects 6313-6316.
The purpose of this new project is to gather additional data on the SH3 domain folding using new harmonic restraints. You can find more information on this at the previous news, where we
announced projects 6313-6316
.
This project is distributed by the server at IP address
171.64.65.60
, and is available to uniprocessor clients with the larger units (>5 MB) option enabled. Each WU is worth 336 points, and the unit should preferably be returned within 36 days, but no later than 52 days.
Fun fact: this project outputs a pun upon the beginning of unit folding. You will see this line appear in your log:
Quote:
[16:11:12] Protein: Great Red Oystrich Makes All Chemists Sane in water