Stats server crash of 12/11 - what really happened!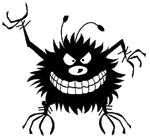 Vijay Pande, the head of the Folding@Home project, has spoken about the statistics server crash on 11 November. This failure was more serious than any previous ones incurred by the project. For the first time in the project's history, the fault has caused the loss of information between the stats server and work server. It was therefore impossible to make a points "recredit" as per usual.
The researchers have therefore opted for a "projection" in the number of points for each user, based on production recorded the day before, to get an approximation of what you really folded on that day.
Vijay Pande is perfectly aware that the points are very important in the eyes of many, despite having little value compared to the research being carried out. He is therefore thinking about upgrading the server's hardware by the end of January 2010, as the current tech is over 5 years old.
The good news is that no scientific work has been adversely affected by this problem, and the results of calculations performed during this outage are still being used by the researchers.
Source:
Vijay Pande's post on the Official Forum