A hint of the Lion King in the next Ubuntu?

We now know the name of Ubuntu 10.10, which will be released in October 2010. As a reminder, since its inception, the Ubuntu distribution is given a two-word codename, comprised of an an adjective and an animal name beginning with the same letter, which often creates some WTF moments.
The current version (9.10) is named "Karmic Koala" (ironic when you take into account the fact that this version has had some very bad karma, especially on the Folding@Home performance front. Ubuntu 10.04 will be released on the 29th of April, and bears the sobering name "Lucid Lynx". It will be an LTS (Long Time Support) release, one of which is made every 2 years, and will replace Ubuntu 8.04 "Hardy Heron" in this capacity.
So what of version 10.10? It will be aptly, if embarrassingly, named "Maverick Meerkat", and promises to be as non-conformist as the name implies. This version looks set to be far more reformist than the relatively run-of-the-mill 10.04.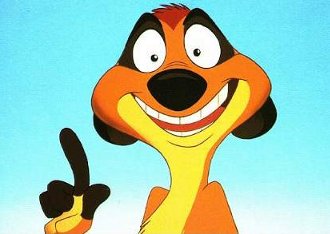 We will provide more information about the content and plans for 10.10 after the Ubuntu Developer Submit is held in Belgium in May time.