According to various reports, AMD is well on the way to having their mobile Phenom II Black Edition quad-core CPU ready to launch in June 2010. The first EVT samples should be available from January 2010, whilst mass production should already have begun in March of 2010, however the official introduction may be delayed until June 2010.
This is especially good news if you happen to fold on your laptop, as you will be able to eek out every last bit of processing power with these lean cores.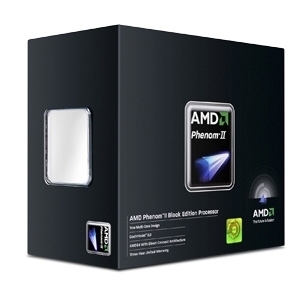 The Phenom II Black edition dual-core shares the same schedule with some lesser powered desktop CPUs, perhaps indicating that AMD has readied a new revision of the K10.5 core in dual- and quad-core variants, good news for those that value extreme-power laptops. In addition, the quad-core's power requirements should weigh in at 45 - 50W or less, though this is dependant on the clock speed and model. Currently, there is no information about the clock frequencies of these CPUs.
If you don't want to wait, there are other offers in AMD's mobile line, such as a modified Athlon K8, but if you are looking forward to 45nm K10.5 dual and quad core processors for your laptops, June 2010 is a good date to mark on your calendars !
Contributed by:
KaySL
Source:
Fudzilla