The battle of the titans has begun, with the AMD side taking the form of a new processor - codenamed Thuban - which is based on the Phenom II, but with 6 cores. This response by AMD to Intel's Core i9 Gulftown should appear sometime in 2010.
Also on the list of good news is the fact that Thuban will be compatible with AM3 and AM2+ motherboards, provided your motherboards BIOS has been updated to support the new processor.
A small photo of the beast: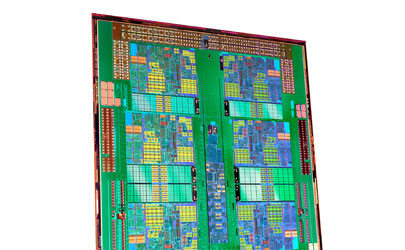 It's a safe bet that the CPU will not win the fight against the i9 Gulftown, at least not in terms of raw power, as it lacks hyperthreading technology. But cons aside, the PPD/(£ or $) ratio may be of interest to folders, as AM3 motherboards are relatively inexpensive compared to their Socket 1366 counterparts. However, it is likely that Intel will reduce the price of the i9 to counter AMD's latest move.
See you in 2010 for the battle of the Phenom II X6 vs Core i9!
Translated by :
KaySL
Source:
Maximum PC