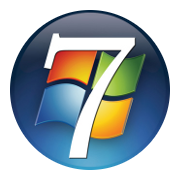 According to analysts at Forester, this October 22 will mark the official, public death of Windows XP.
First-class professionals, who have largely rejected a large-scale migration to Vista will see a good compatibility in Seven with Windows XP applications via a virtualised mode in the OS. Seven is also much closer to XP than Vista in terms of resource consumption, which could allow installation on some older equipment, without much degradation in performance.
Seven offers several other advantages over XP:
Switching to DirectX 10 by default
Implementing a new graphics layering system, more powerful than Vista
Improving overall desktop usability
Integration of the latest generic drivers, which should reduce the number pre-installation BSODs
Improved security (improved UAC, but also a virus scanner integrated into the OS)
Perfected management of 64-bit resources (more than 4 GB of RAM will be addressed properly)

For us, the benefits are primarily related to a moderate use of equipment, and better management of large amounts of RAM (BigAdv for example will benefit here). Using a 64-bit processor is also a gain in terms of the performance of the core calculations.
We shall see if after October 22, you still have the temptation to downgrade to XP on your new machine, or simply switch to Linux out of a sense of resigned defeat.
Source:
Fudzilla