Intel adds Turbo mode to the Arrendale IGP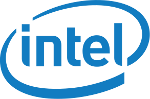 The site
Fudzilla
has reported that Intel's future Arrendale CPU line should also have a Turbo mode on their integrated GPUs.
Quick recap: Arrendale is a Core i7 with a GPU included in the CPU package, like the Core i3/Clarkdale. These processors will be available from the first quarter of 2010. The most advanced version in this release cycle will be called the Core i7 620M, clocked at 2.66GHz for the CPU and 500MHz for the GPU. This processor has a quoted TDP of 35W.
It appears that when Turbo mode is enabled, the Core i7 will be boosted to 3.33GHz, but the GPU will also be boosted to 766MHz. This should provide a significant increase in overall and especially gaming performance.
Source :
Fudzilla