More details on the Core i3 530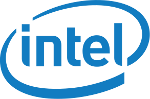 The slowest Clarkdale (32nm) processor is the Core i3 530.
It will run at 2.93GHz, with 4MB cache and will support DDR3 at 1066 or 1333MHz. It will have a TDP of 73W, and will have an integrated Intel GMA GPU which will be capable of decoding HD video. The Core i5 differs from the Pentium G9650 due to it's support for HyperThreading.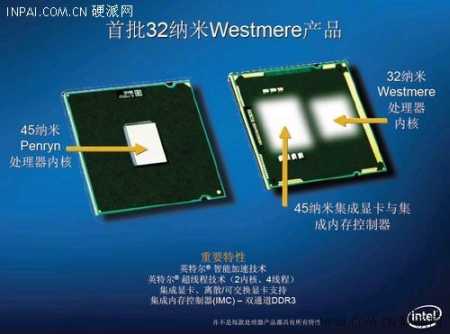 In this picture we can see a Penryn CPU package on the left, with a Clarkdale CPU package on the right. As you can see, the GPU will not be in the same die as the CPU cores. Initially, the GPU will be a 45nm chip stuffed next to the 32nm CPU die.
This packaging type is reminiscent of the Pentium II Xeon, which had the same dual-die design, with seperate dies for its CPU core and onboard cache.
Hopefully, this architecture will not pose too much of a problem for heat dissipation, thereby making it easier to overclock.