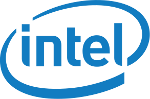 Too many cores? Too many threads? Do you want to return to the simplicity of the past?
Intel has announced the Celeron G440, a Sandy Bridge generation CPU lacking any special features: no turbo mode; no hyperthreading. This CPU offers up 1.6Ghz clock speed, and 1MB of L3 cache at 1GHz.
In short, it's a slimline CPU for the office environment. The unusually high TDP of 35W classes it above most of the mobile device range, making the CPU more or less destined for the desktop PC market. If you happen to pick one up and are bored, we'd be interested in the PPD yields for this processor on the F@H uniprocessor client.

Source:
Tom's Hardware France