The GTX560 Ti arrives priced at €229, let the price war begin!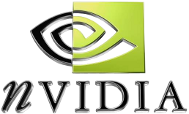 The GTX560 Ti is the 5xx series evolution of the GTX460. While similar to the older card, all the locks and disabled components present in the GTX460 have been unlocked or enabled for the GTX560 in the pursuit of ever more power. As a result, the full complement of 384 shaders is active at a clock speed of 822MHz (versus 336 and 675MHz for the older card). The new revision of the chip is called GF114, and is still manufactured on a 40nm process with nearly 2 billion transistors.
Physically the card looks different to its predecessor, as it is considerably longer (3.5cm) than the GTX460. However this still does not make it an extremely long card as the GTX460 was a short card to begin with (21cm). Power consumption increases slightly from 160W to 170W, however when viewed in light of the potential performance gains available this would seem a reasonable increase. The power circuitry has been beefed up considerably, which should prove a boon for overclockers wishing to extract the maximum possible performance from the card.
In short, if you loved the GTX460, you'll love the GTX560 Ti.
The more observant among may have made the connection with the card's suffix: it was last attached to the GeForce 4 Ti, one of nVidia's best-selling cards in the past.
Source:
PCINpact
(in French)