GTX560 unveiled in the latest drivers! The Fermi range update continues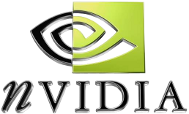 nVidia's latest drivers (266.44) have revealed the existence of a card called the GeForce GTX560 Ti. This is the logical continuation of card updates in the Fermi range, and as the name suggests, would be intended to replace the GTX460. It seems that this card is very similar to the GTX460, but with all the available SPs enabled (384 rather than 336), and an increased core clock frequency of 825MHz, compared to 675MHz for the older card.
Knowing the performance of the GTX460, this card looks very promising for Folding@home!
Source:
TH France
(in French)