Sandy Bridge has arrived!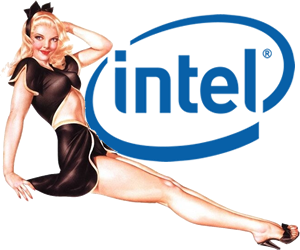 Sandy Bridge is here!
A read through
PCINpact's Sandy Bridge review
will give you a good look, but for the impatient, here is a brief overview:
1 billion transistors: The complexity is increasing, and poor control of the manufacturing process would have transformed this CPU into a glorified flamethrower, but Intel has taken advantage of the recent successful 32nm manufacturing process to produce something a little less volatile.
Another new socket type; Nehalem's has already come and gone, leaving us mourning the days of Socket 775.
A sharp drop in TDP, and by extension a lower power consumption.
AVX (256-bit floating point) technology, which could prove to yield great bonuses for folders if the FAH cores are re-compiled to exploit it.
The clock frequencies are increased again compared to the previous generation.
The K versions have unlocked multipliers, allowing for easy overclocking without stretching the mainboard too much. Consequently, only the quality of the hardware/power supply components will remain a deciding factor.

And finally, we come to the PPD, because that's what everyone's after! A grand total of
32,000 PPD was logged on a stock 3.5GHz i7 2600K
by our colleagues at PCINpact. It's a sharp increase compared to the 20,000 PPD gained on an i7,870, and this will obviously only rise still further with a little overclocking.
We're eager to try one, and wishfully remind Intel that while Christmas may be over, the giving spirit is year-round.