GeForce GTX 570 specs leaked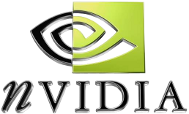 While the announcement is expected next week, manufacturer Palit has leaked the specifications of nVidia's new GeForce GTX 570.

This chip is a derivative of the GF110, which is used by the GTX 580. As we know that this card will only have 480 shaders, it is probably safe to assume that these are made from chips with one defective group of shaders which could therefore not be sold as GTX580s.

The shader units should be clocked at 1464MHz for the GTX 570, compared to the 1900MHz memory and 732MHz of the main chip, while the TDP stands at 225W.

The GTX500 range marks a shift in the highest-performing card, with the GTX570 being the closest replacement to the old GTX480, and the GTX580 positioned above.

The price of this new model remains to be seen, but initial estimates put it at somewhere above €250, and performance can reasonably be expected to be somewhere between that of the GTX480 and GTX580.