New 34xx Xeon line announced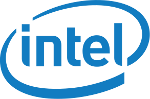 Now that the i5 and i7s have gained a good deal of visibility, a new line of server-focussed CPUs from Intel have appeared; the Xeon 34xx line. These Xeons have a TDP of 95 or 45W, depending on the series (X or L). The clock frequency and general features are much the same as in the consumer lines, with the exception that HyperThreading is usually present in these.
Good news - these new Xeons are designed for socket 1156, which will allow more mainstream systems builders to experiment with and get a taste of these server-grade components, as well as accessing some very flexible overclocking abilities.
More details and prices can be found in the Tom's Hardware France article.
Translator :
KaySL
Source:
Tom's Hardware France