New Dual and Quad cores from Intel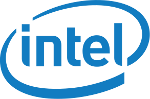 Two new processors recently surfaced in Japan.
The first is the Celeron E3200, a highly clocked dual core, perfect for feeding the GPU at lower costs as the price is 4850 yen (42€, £32, US$52). It is clocked at 2.4GHz, with an 800MHz FSB, 2MB of L2 cache and VT-x (Intel's virtualisation technology) support, and a TDP of 65W. Its arrival was expected in the third quarter of this year, but Intel appear to have gotten ahead of themselves as it is not mentioned on their site yet.
Like the E3200, the quad-core Q9505 is invisible on the Intel site. This is actually a Q9550 with half the cache (6MB rather than 12MB). The other specifications remain the same: 1333MHz FSB, a frequency of 2.83GHz, manufactured on a 45nm process with a 95W TDP. The price of this processor is 22800 yen (about 200€, £150, US$245).
Editor:
Sun Fact
(in french)
Source:
PC World and Matbe