Preview - 32nm version of Core i3 540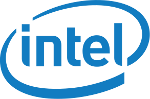 PCWorld has been testing a new Core i3 Clarkdale crammed into a 32nm die.
To recap, the 45nm Core i3 Clarkdale featured an integrated graphics chip, and a Nehalem-derivative architecture with a 32nm die shrink with dual-cores and Hyperthreading. It will have 4MB of L3 cache and will be compatible with Socket LGA 1156, though Turbo Boost mode will likely be absent from this processor.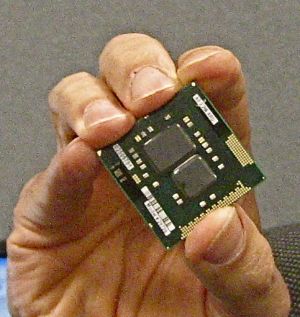 The potential for this platform being used for dedicated folding, without having to break the bank on it, is of extra interest to the Folding@Home community. By the time it is released, the unfortunate state of the A2 2.10 core on dual-cores will be history.
The engineering sample processor was tested by PCWorld, and was clocked at 3.06Ghz (Core i3 540), with the Turbo Boost enabled, which will most likely be the standard setup for consumer versions of the product. The overclocking potential of this small Clarkdale looks favourable, with stable clock frequencies of nearly 5GHz attainable on air cooling alone, however the integrated graphics have not yet been tested.ot support yet.
Editor:
Sun Fact
Translator :
KaySL
Source:
PCWorld