Westmere-EX: 10 cores, 20 threads, and up to 8 sockets!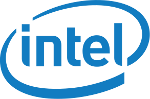 The 8 cores (16 threads) of Nehalem-EX (Xeon 7500 series) are not sufficient, we hear you say? Intel has come to your rescue, unveiling its Eagleton series of processors based on the Westmere architecture, which have 10 cores capable of executing 20 threads simultaneously.
These processors are manufactured on a 32nm process and can only be used in motherboards supporting socket LGA1567. These motherboards support 8 CPUs, giving the possibility of a single machine capable of executing 160 threads simultaneously.
The prices have not been released but it is safe to assume that they will put such a system out of reach of all but the very richest of markets: professional server farms and computing clusters.
Source:
Tom's Hardware France