The reports of a GeForce GTX480 with 512 processing units are accurate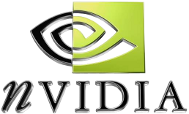 As you may know, nVidia designed the Fermi GPU to have 512 processing units, but due to problems with the manufacturing processes used in production of the chip, some of the units had to be disabled to improve yields. The disabled units were one CUDA cluster (32 units).
As a result, the GeForce GTX480 was released with 480 processing units.
Now that the etching techniques used by nVidia are improving, there have been persistent rumours of a newer, updated version of the GTX480 with a fully-functional Fermi chip inside. Today these rumours appear to have been confirmed as correct because
EXPreview
has published the first benchmarks of the card.
The card appears to run at identical frequencies to the 480 SP version, that is 700MHz for the core and 1401MHz for the memory. Performance gains seem limited in 3D applications, and due to some rather odd readings for power consumption we do not know what this is likely to be for the final version of the 512SP GTX480. Similarly the card tested had a third-party cooler, so the noise readings given may not be representative of the final card. The release date and pricing are still unknown.
Read EXPreview's test
here
.