nVidia GeForce GTX485 specifications revealed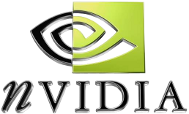 The German site
Hardware-Infos
has published a table which supposedly includes the specifications of a forthcoming card, the GTX485.
This card is very similar to the already released GTX480, but it has the full complement of shaders that the Fermi is endowed with, and which it was initially demonstrated as having, namely 512. nVidia has also increased the number of TMUs from 60 to 64. The chip on which the card is based remains the GF100, which is to be clocked at 720MHz (20MHz higher than the GTX480). The shaders are to be clocked at 1440MHz, though this particular specification is not definite.
The date these cards are to be released is unknown, but it is expected that they will command a price premium of only $20 over the GTX480.
Source:
Hardware-Infos
(in German)