Intel prepares the Core i7 990X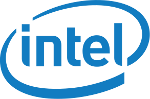 By the end of the year, the Core i7 980X will be dethroned from its position of being Intel's most powerful mass consumer processor, and will be replaced by a successor version called the 990x.
The processor will be a hex-core manufactured on a 32nm process, with 8MB L3 cache and an unlocked multiplier.
The operating frequency of the Core i7 990x should be 3.46 GHz, and will retail for the usual Intel top model fee of $999.
Source:
Tom's Hardware (in French)