GeForce GTX 490? A dual-GTX470 card is shown at Computex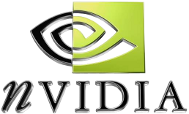 While nVidia has thus far remained silent on any dual-GPU variants of its Fermi architecture, Galaxy has decided to set the ball rolling by displaying a dual-GTX470 prototype at Computex.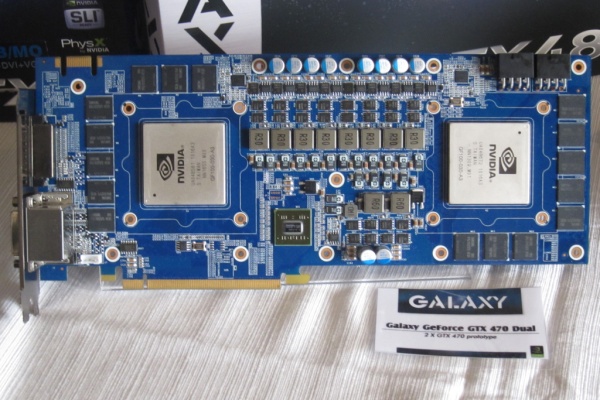 The card contains two GF100 chips with the ever-present NF200 interconnection chip, three DVI connectors and two 8-pin PCI-e power ports. The power supply circuit is particularly impressive (center of the card, between the two GPUs), but we must question whether this card will ever be stable, even capable of being quiet, and quite possibly the sanity of anyone that purchases one. This is because the TDP of a GTX470 is 215W, so two such GPUs on one board means a maximum total power consumption of 430W!
We have no details on the frequencies of any components, but it's probably a safe bet they will be somewhat lower than standard GTX470s. The board measures a full 30.5cm long, meaning it will have trouble fitting in all but the largest cases.
Source :
Hot Hardware