Intel finalises the Core i5 655k and i7 875k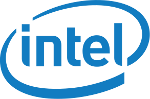 Before leaving for the weekend, Intel has finished work on its latest processors, which are designed to compete with AMD's Black Edition series. The Core i5 655k and i7 875k are Intel's offering for this market segment.
The "K" processors use the same basic idea as the Extreme Edition models, at more reasonable prices. These processors are destined mainly for overclockers or users who wish to gain performance using the unlocked multiplier. These models also offer an unlimited TDP to permit the use of turbo mode at higher clock speeds.
These processors are based on the Core i5 650 and Core i7 870, from which they inherit their specifications. The 655k will cost in the region of $216, and the figure for the 875k will be around $342. If the former doesn't look very attractive in comparison to the 650, which is sold for $176, then it's worth taking into account the fact that the 875k is $220 cheaper than the model it is based on.
It is mainly their overclocking potential and general performance that will distinguish the processors from their AMD equivalents, which are sold at $290 (X6 1090T) and $185 (X4 965).
Source:
PCInpact (in French)