GeForce GTX 480M: A Fermi for your laptop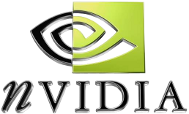 nVidia has announced their first Fermi-based mobile architecture: the GeForce GTX 480M.

Contrary to what one may think judging by the name, the card is closer to a GTX 465 than a GTX 480. The chip has 352 processing units, a 256-bit memory interface, and memory clocked to 1200MHz, while the GPU is clocked to 850MHz. nVidia has not yet announced the shader frequencies.

No further details are yet known, but folders will be interested in the TDP of the chip to weigh up and decide whether the 480M is a worthwhile purchase. We can, however, expect this chip to require quite a bit of power, which will reduce one's roaming ability and decrease battery life accordingly.