GeForce GTX 465: an affordable Fermi?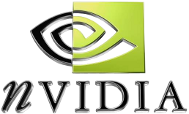 There have been persistent rumours lately, which speak of a new nVidia card on its way: the GeForce GTX 465.
This card utilises an architecture based on the Fermi (similar to the GeForce GTX 470 and 480) and uses a GF100-030 revision A3 chip. This chip is manufactured on a 40nm process, and features 352 processing units operating at a clock frequency of 1215MHz. The rest of the chip operates at 607MHz, and is complemented by 1GB of memory clocked at 1603MHz on a 256-bit bus.
The chip is very similar to the one used by the GeForce GTX 470, with processing units disabled. nVidia will likely "recycle" defective GF100s and sell them with their non-functional processing units disabled; a common practice in the world of semiconductors.
Initial reports regarding the performance of the 3D chip, however, is a little underwhelming, given this is a card that will be sold for nearly 300 euros.
Source:
PCINpact