GlobalFoundries to develop 20nm processes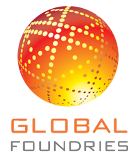 AMD contractor
GlobalFoundries
has announced its intention to begin development of 20nm process technology, after electing to forego 32nm completely. Unlike fellow contractor TSMC, GlobalFoundries will not be skipping 22nm, in the belief that both full- and half-node technologies will continue to be mutually relevant in the future, so they will thus continue to base new technologies off of both.
While it may have made economic sense, the company will not be making a direct transition from 28nm to 20nm due to fears that it will "kill the 16nm fabrication process". The exact power and performance efficiency benefits over previous die shrinks remains to be determined, but it is reasonable to assume that they will be comparable to what we have seen in the past.
The cost of developing this new process will easily exceed USD$4 billion, according to a GlobalFoundries spokesman, a cost that will be quite prohibitive for some companies, and perhaps has the potential to spark off further market consolidation.
Contributed by:
Oksana Niko
Source:
Fudzilla
,
TechHotspot
, XBitLabs