Intel announces the Nehalem-EX: 6500 and 7500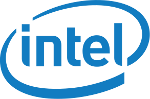 After yesterday's announcement by AMD, it's time for Intel to announce its offering for high-end systems and servers with 2, 4 or 8 sockets.
These new processors will replace the 6400 and 7400 series based on Core 2, which had up to 6 cores. The new series will be available with 4, 6 and even 8 cores, all accompanied by HyperThreading. The chip has 2.3 billion transistors and is created on the well-proven 45nm manufacturing process. They will have up to 24MB of L3 cache. The memory controller is now integrated into the processor, as with the Core iX desktop lines, and Nehalem-EX can support 4-channel DDR3-1066 with up to 16 sticks per socket, compared to the Nehalem-EP (Xeon 56xx, for example) which has 3 memory channels and supports up to 9 sticks per socket. Turbo Mode is also present in Nehalem-EX, allowing a gain of three "bins" (400MHz) on normal models, and 5 "bins" (667MHz) on lower power models.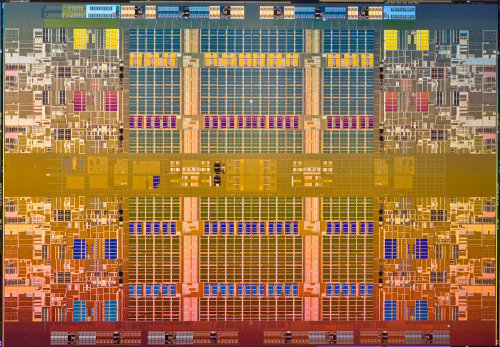 The new Xeon processor works with up to eight processors maximum (currently) but special controllers can allow 256-socket systems. These processors are accompanied by a new chipset, model number 7500, which uses a 6.4GT/s QPI interface and has 72 PCI-e 2.0 lanes. The new chipset also supports all of Intel's Virtualisation technologies (VT-x, VT-c, VT-d).
Unlike with AMD, Intel's prices for these new top-end processors are not for the faint-hearted: the prices range from US$744 to a staggering US$3,692 per processor. Such a machine will be out of reach for most folders, but that won't stop us dreaming of an 8-socket * 8 core machine running bigadv on Folding@home....
Source :
PCINpact