GeForce GTX 470 and 480 announced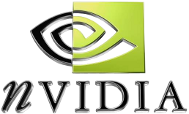 nVidia's latest GPUs have now arrived, along with information on their clock frequencies and final prices. Here is a quick summary before we move on to the technical stuff:
GTX 470
Core speed: 607 MHz
Shader speed: 1215 MHz
448 SP
€389

GTX 480
Core speed: 700 MHz
Shader speed: 1401 MHz
480 SP
€479

After a series of rather premature tests published on different parts on the Internet, one hesitates between uncontrollable laughter, and a psychotic depressive breakdown. There has been a great deal of nonsense written, which could consume many pages of A4.