Rumoured Core i7 970 pricing is accurate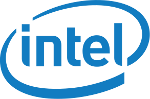 According to PCINpact, the latest rumours regarding the price of the Core i7 970 are accurate, putting the the price in the $500 region. They go on to give a somewhat more precise figure of $562 for the processor, which will utilise the Gulftown architecture and feature 6 cores clocked at 3.2GHz.
The pricing is fairly logical if one looks at previous pricing policies. We find the flagship Core i7 980X Extreme Edition processor weighing in at $1000, and clocked at 3.33GHz, followed by the rest of the range at between $500 and $600.
Rumours already speak of a new variation on the Gulftown architecture at the very high-end of the series, clocked at >3.33GHz and slated for a 2011 release. The name suggested for this processor is the i7 990X Extreme Edition.
It remains to be seen how AMD's pricing will pan out for their Phenom II X6. Even if AMD doesn't manage to pull ahead once again in terms of pure performance, it is very likely that their pricing will offer a good price-to-performance ratio.
If you think you have your next behemoth of a folding machine all perfectly planned out, you may find yourself confronted with surprising new advances on the processor front. Will the Gulftown exceed expectations and offer the kind of great performance for the relatively low price that we expect, or will AMD's competitor chip prove its worth instead?
Source:
PCInpact