A non-Extreme Edition Gulftown is confirmed: the i7 970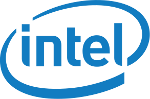 Rumours about an unreleased "standard" Gulftown have been running for several weeks.
It seems it is confirmed, as the i7-970 has been discussed publicly, a Gulftown chip with 6 cores manufactured at 32nm, with a probable speed of 3.2GHz. The launch is planned for the second quarter of 2010.
The price remains unknown, though it is hoped that it will not exceed €500 so it remains (relatively) affordable to the masses... the next few weeks should be interesting as AMD prepares to reveal the prices of the Phenom II X6, which will be the direct competitor to Gulftown.
These processors have arrived just in time for the release of the new SMP2 client, where their extra cores should prove particularly useful.
Source :
PCINpact