Core i7 980X for sale in March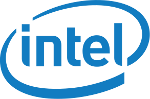 New details have filtered down regarding Intel's Gulftown hex-core.
The chip will be based on the Westmere architecture (manufactured on a 32nm process) and clocked at 3.33GHz. Turbo mode will increase the frequency to 3.6GHz, and QPI will be clocked at 6.4GHz. These frequencies are identical to the current Core i7 975, but fortunately, with six cores and physical Hyperthreading, the 980X Core i7 will be able to handle up to 12 threads simultaneously, something that should delight folders running the BigAdv projects.
This processor will install on the good old Socket 1366, but the triple channel memory controller will still be limited to 1066MHz, at least officially. If you want to use faster memory, it will have to be achieved via overclocking.
The CPU has 12MB of cache and a TDP of 130W. As of last reporting, it should make its appearance in Intel's list of products in March, priced at $999, in the "Extreme Edition" price range.
However, although listed in the March catalogue, this does not necessarily mean that users will be able to purchase them from that date exactly.
Translated by:
Oksana Niko
Source:
Fudzilla