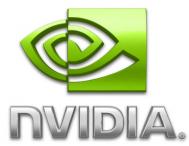 If you're not shocked by spending a month of minimum wages on a computer component, you should know that nVidia is preparing to release a mythological monster !
The GeForce GTX Titan will be based on a GK110 chip, a development of the Kepler family, which is the first card on sale to use this component. The chip is supposed to be as powerful as 85% of a GTX 690 which is equipped with two high end Kepler chips !
The GK 110 chip is identical to the one embeded on the Tesla K20X GPGPU card. As a reminder, it is fitted with 15 SMX (2880 SP) with 14 activated (for 2688 SP). This chip is capable of delivering 3.95 GFLOPs on single precision calculations and 1.31 GFLOPs on double precision ones.
Here are some numbers, mostly as rumors, for the GeForce Titan GK100:
Released on February 18th
2880 SP (15 SMX) with 2688 activated (14 SMX)
7.1 billion of transistors
502 mm² die
GPU frequency : 732 MHz
6 GB GDDR5 on a 384 bits bus clocked at 1300 MHz
235W TDP
Priced between $850 and $1000

In other words, a WU devourer ! Even if this kind of high end chip might be subject to early defects. nVidia is going to enforce strict design rules for this card on its partners, so no custom coolers!
The rumors about the availability date vary. The vast majority of the sources tends to point toward February 18th, though some of them mention the 25th …
Source :
PC World
(in French)