nVidia 191.07 WHQL driver for Windows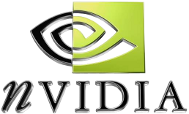 nVidia has released version 191.07 (WHQL) of its unified drivers for the GeForce range of cards. New in this release is full support for the ION platform, as well as the GeForces GTS 240, GT 220, G210.
For reference, an Atom 330 (1.6 GHz, dual core, hyperthreading) produces about 950 PPD. The ION platform GPU is more than able to play HD content in 1080p without a hitch; that's a small home theater PC friendly and very economical for your living room.
The driver is available for download at nVidia's site.
Source:
Twitter nVidia
and
PC INpact