New nVidia drivers released: 260.89 WHQL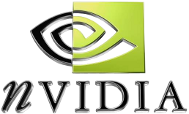 A major driver update for nVidia graphics cards has just been released.
Version 260.89, geared primarily towards Windows users, features a new and much simpler installer; the predecessor of which was beginning to seriously date, despite the pretty cosmetic improvements.
This version of the driver supports all GeForce cards beyond the 6 series, including the new Fermi-based GT430, and carries over all the innovations introduced in previous versions.
The driver can be obtained through the
driver selection page
over at nVidia's official website.