Stable drivers for the Fermi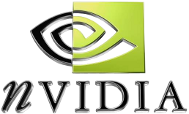 Now that the first GPU3 units have arrived, we find ourselves needing to take our dusty old graphics drivers and replace them with shiny new ones.
Up until now, versions of the ForceWare drivers have has Fermi support flagged as "experimental", but now a series of drivers has arrived to stabilise this support: Forceware 256.
As always, the drivers are compatible with all cards from the GeForce 6 upwards. On the menu: support for Cuda v3.1, OpenCL v1.0, DX11, and OpenGL v4, as well as numerous other features such as the all-important 3D glasses support.
Links to the Windows versions of the 257.15 (Beta) drivers are below:
Windows XP (32-bit)
Windows XP (64-bit)
Windows Vista/7 (32-bit)
Windows Vista/7 (64-bit)
These drivers are still very new, so no guarantees are made that they will work flawlessly with Folding@home, or that they won't crash your computer, identity thieve you, light your hair on fire, or set your default search engine to Bing.
Source:
PCInpact