nVidia 196.75 drivers are potentially dangerous!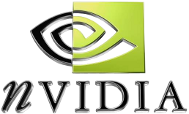 A persistent rumour has been spreading on the nVidia forums about the 196.75 drivers. Following reports from several users (specifically
here
,
here
and
here
), these drivers have a problem with the automatic fan speed control.
The problem manifests itself in the fan failing to speed up when the card is under load (and therefore warmer).
Some people have had cards burn themselves out due to overheating.
nVidia has not officially confirmed the bug but the fact that
the 196.75 drivers have been withdrawn from the download site
seems a tacit admission of a serious problem with these drivers.
If you have installed this set of drivers we urge you to remove them
and replace them with the 196.21 WHQL or 196.34 beta drivers, which do not have this issue.
Thanks to
chhosni
for reporting this information.
Updated on 05/03/2010 at 22:46 UTC :
nVidia acknowledged the issue, and their recommendations are similar to ours:
nVidia have said:
196.75 Alert!
We are aware that some customers have reported fan speed issues with the latest 196.75 WHQL drivers on NVIDIA.com. Until we can verify and root cause this issue, we recommend that customers do not download this driver. Instead, please stay with, or return to 196.21 WHQL drivers. Release 196.75 drivers have been temporarily removed from our website and we also are asking our partners and others to remove temporarily this 196.75 WHQL driver as well.