nVidia releases Forceware 195.55 beta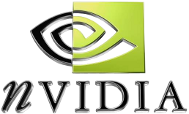 As new graphics cards are released, so nVidia releases new drivers to support them.
These Forceware 195.55 drivers are still in beta, but they function well on all cards from the GeForce 8 upwards.
Improvements include support for the GeForce GT240, support for Flash 10.1 and performance improvements in games. OpenCL 1.0 and CUDA 3.0 support is also present.
Note, however, that the beta requires you accept that use of these drivers will be at your own risk, and GPU client performance for Folding@Home is not guaranteed.
To download, please click
here