Ready, set, Fold! Final Folding@Home v7 client and new website released!

About one year after the public beta release, the v7 client (7.1.52) is finally considered as stable enough to become the official Folding@Home client. The main new features are:
Client code rewritten from scratch
Multi platform client (unified GPU, SMP and uniprocessor)
Centralized interface to manage all running cores.
A new viewer that should work better.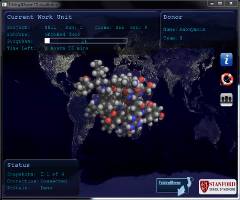 This release has been synchronized with a full redesign of the project official website. The old academic looking website is replaced by a much more modern one which should be much more easy to use for public audience. The new site is now guided by three steps:
Ready: Discover Folding@Home, proteins, why to fold them and the most important, how to help.
Set: Client download (the recommended version is adapted according to the OS of the machine visiting the website)
Fold: An installation guide, some information about the monitoring (FAHControl) and the viewer. Access to different level of help (FAQ, technical documentation and Official Forum) and a whole section about points, statistics, ladders and third-party statistic websites.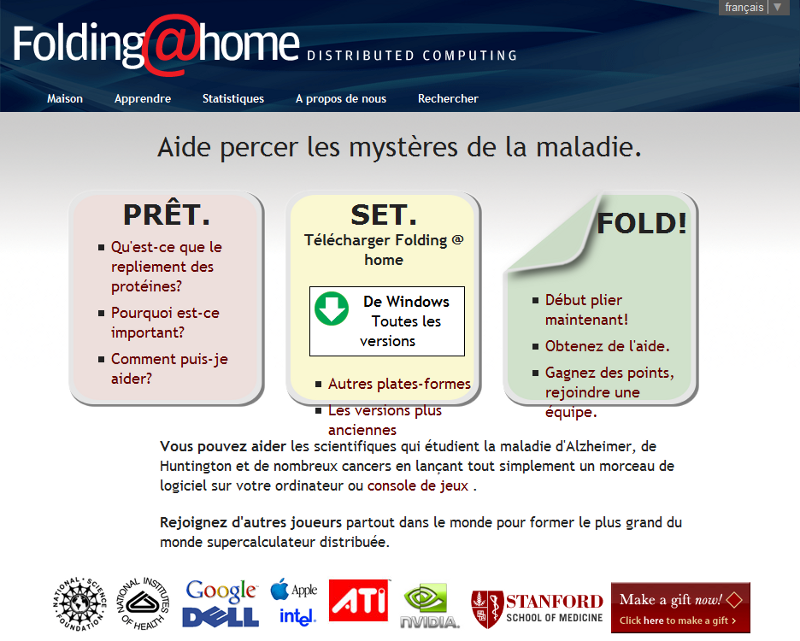 The site should also display in your language automatically when you visit http://folding.stanford.edu/
The new website is simpler and more attractive so as the new client that would probably be of a great help to convert your friends and family to join the Folding@Home project. You don't have to be a power-user anymore, FAH is ready to be spread widely!
Source:
Vijay Pande's Blog